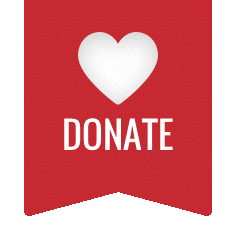 "Love Your Library" this September!
We are THRILLED to announce that the Jack Buncher Foundation has once again agreed to collaborate with the Allegheny County Library Association and Carnegie Library System to offer LOVE YOUR LIBRARY month, providing a collective $150,000 match to county libraries that fundraise during the month of September. Equally exciting is that local businesses, organizations, and individuals have also rallied in support of the library by sponsoring our annual "Fall for Your Library" event on September 18. But we still need your help! With an entire month to "Love Your Library," there are many ways to get involved & double the impact of your support.
Support
Make your support go even further making a tax-deductible donation to WACL during "Love Your Library" month! See our website under "Donate," or stop by the library to give in person. See this letter from your library for details. 
Sponsorships
Own a business? Sponsorship opportunities are also available—contact Amy at mcdonalda@einetwork.net for more information.
Friends of the Library Book Sale
Our Friends group offers an ongoing used book sale - and proceeds go toward the match! Books for all ages, fiction and nonfiction, plus movies, games, puzzles, and more! Stop by to shop any time during open library hours.
Gift of Reading
Looking for a unique gift for that special someone? Why not give the Gift of Reading? Dedicate a book in honor or memory of someone; a wonderful way to remember a loved one, celebrate a milestone, or simply acknowledge a friend's love of reading!
Merchandise Sales
You can even help by purchasing Sarris candy bars, earbuds, flash drives, and more at the library front desk. Everything counts!