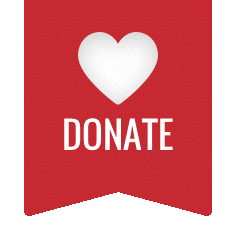 "Love Your Library" this September!
We are thrilled to announce that thanks again to the generosity of the Jack Buncher Foundation, as well as local matches by Clinton Christmas Light-Up Celebration, Fast Eddie's Food-n-Fuel, Kosis Land Company, Sunrise Accounting, and our friends group W.A.F.E.L., every donation made to Western Allegheny Community Library throughout the month of September will receive a prorated MATCH - up to $500 per donor!
With an entire month to "Love Your Library," there are many ways to get involved & double the impact of your support.
"Stay Home & Read" Book Ball
Saturday, September 19, 2020
In Lieu of Fall for Your Library, Western Allegheny Community Library requests the pleasure of your participation for our "Stay Home and Read" Book Ball! See our Event page for details. Many thanks to our sponsors for this event: Conti Law, Duerr Packaging, Exchange Underwriters, Monark Student Transportation, Moody Funeral Home, New AGE Environmental, Oakdale Borough, PuroClean, R. J. Rohbeck Jr. Home Remodeling, and Renaissance Home Care.
Support & Sponsorships
Make your support go even further by giving this September during "Love Your Library" month! See this letter from your library for details. Partnership opportunities are also available—contact our director Amy McDonald at mcdonalda@einetwork.net for more information.
Vendor & Craft Sale
Saturday, September 12, 9:00 a.m.—1:00 p.m.
Do some shopping and support your library! A number of vendors will be featured, PLUS a wide variety of handmade crafts, jewelry, accessories, & gifts. Attention vendors - sign up now to be part of our popular event! $20 per table plus an item for our raffle.
W.A.F.E.L. Used Book Sale
W.A.F.E.L. is offering a BOGO on their ongoing used book sale - and proceeds go toward the match! Books for all ages, fiction and nonfiction, plus movies, games, puzzles, and more! Stop by to shop any time during open library hours.
Gift of Reading
Looking for a unique gift for that special someone? Why not give the Gift of Reading? Dedicate a book in honor or memory of someone; a wonderful way to remember a loved one, celebrate a milestone, or simply acknowledge a friend's love of reading!
Merchandise Sales
You can even help by purchasing Sarris candy bars, earbuds, flash drives, and more at the library front desk. Everything counts!