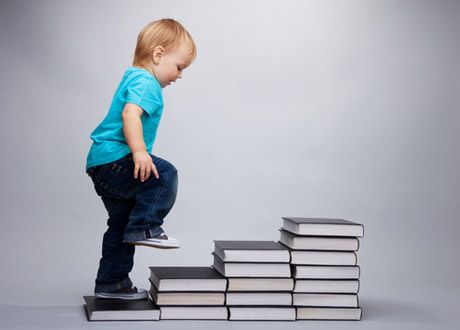 The first few years of a child's life determine much of what comes after. As your child's first teacher, it is so important to read together. Reading, talking, playing, and singing are crucial to a child's growth and development.
Building Blocks
The Building Blocks program helps you and your baby experience the joys of reading together. We encourage parents and caregivers to read aloud to their children every day. Through the Building Blocks program, new parents and caregivers get a tote bag and a board book for FREE, plus loads of information on reading & early literacy. Ask at the children's desk for your free Building Blocks pack today!
1,000 Books Before Kindergarten
Take the next steps toward early literacy with the 1,000 Books Before Kindergarten program. Read a book (any book) to your newborn, infant, toddler, or preschooler. The goal is to read 1,000 books before your little one starts Kindergarten. It may sound intimidating, but if you read one book a night, you will have read 365 books in a year and over 1,000 in three years (and yes, you can do repeats of favorites!). Make sure to log your books, and when you hit your big milestones, your child will get their name on our wall of fame at the library! Ask at the children's desk to register, and to pick up your reading log and suggested book list.