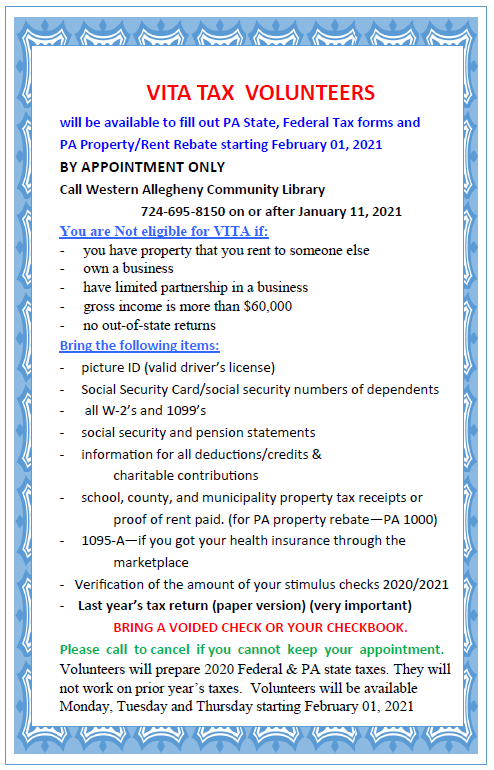 VITA (Volunteer Income Tax Assistance) volunteers will once again be at the library to complete tax forms for senior citizens and those earning less than $60,000 on Mondays, Tuesdays, & Thursdays from February 1—April 8. This service is free but by appointment only. NO walk-ins will be taken.
Appointments will be taken starting January 11. Interested residents should call the library front desk at 724-695-8150 x1 to schedule an appointment. Please call early to be assured of obtaining an appointment.
Western Allegheny Community Library will have standard Federal tax forms and instructions available estimated January 31. Other Federal tax forms may be obtained from the IRS website (irs.gov) or by calling 1-800-829-3676.
State tax forms and PA property/rent rebate applications are no longer being distributed to libraries. They can be accessed from the PA Department of Revenue at www.revenue.pa.gov/PIT or by calling 1-888-PATAXES or 1-717-787-8201.