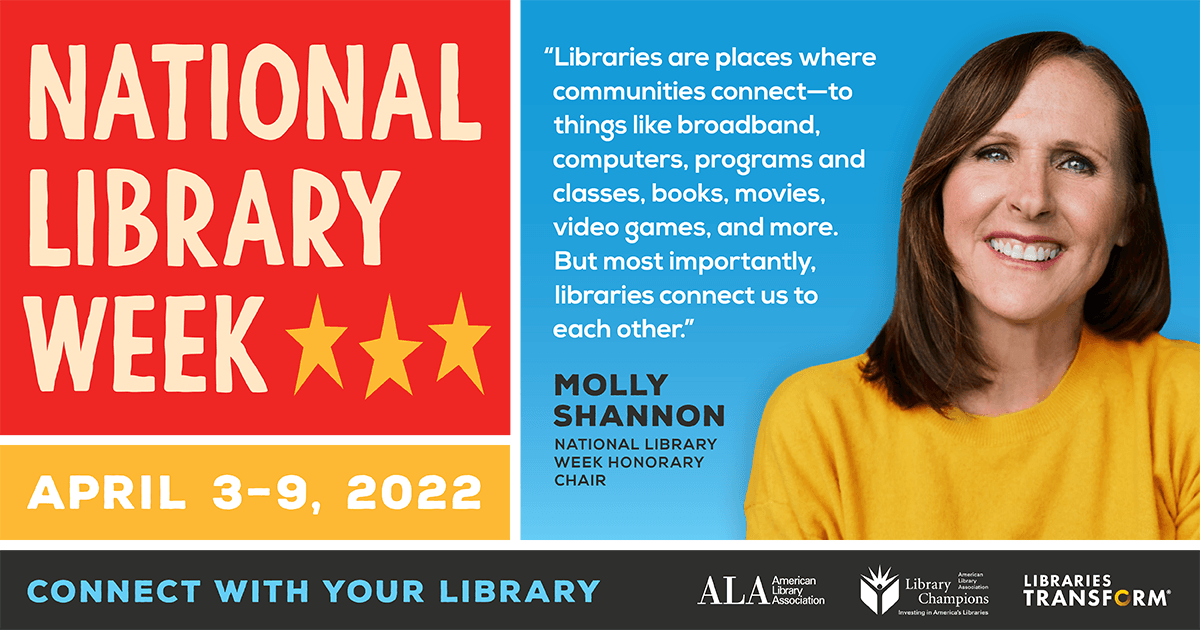 Help us celebrate National Library Week!
This National Library Week, show your support by visiting your library in person or online, or sharing on social media using the hashtag #NationalLibraryWeek!
Get ready for giving day!
This Wednesday, April 6 is national Library Giving Day, a one-day online fundraising event designed to help your library strengthen our community and transform lives every day. Plus it's the perfect way to celebrate National Library Week! Mark your calendar now and get ready for this annual day of giving.
Dine to donate!
Need another way to celebrate? We've got the perfect place - Celebrations! On Wednesday, April 6 from 4 - 10 pm, stop by or get your takeout at Celebrations Bar, Banquet & Grill at 8110 Steubenville Pike and mention the library. A percentage of your bill will be donated back to WACL. It's the tastiest way to show your support!